A rhythm, a glow, a softening of surface:
Carol Summers
Exhibition: November 12, 2022 - January 7, 2023
Reception: November 12, 2022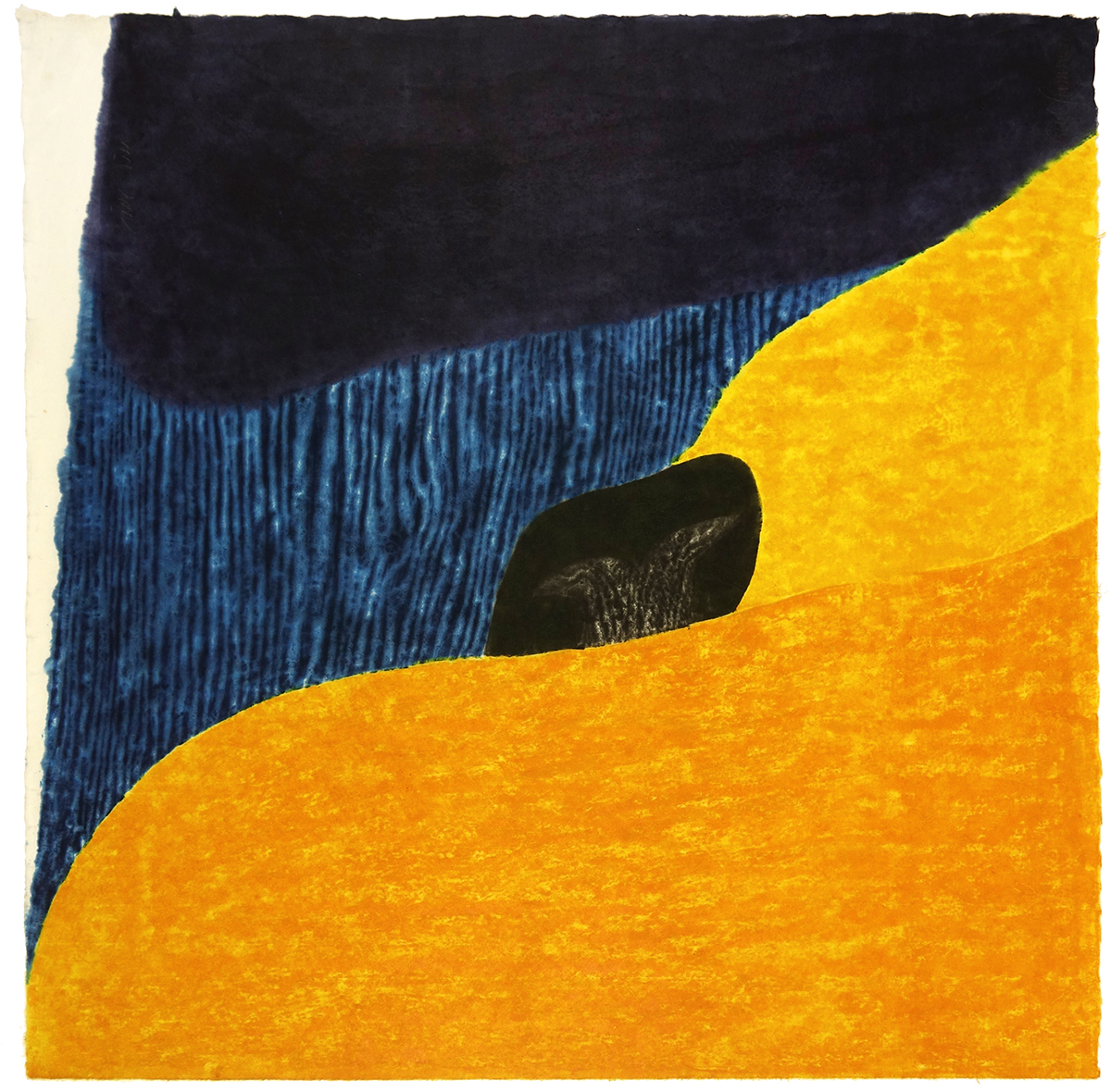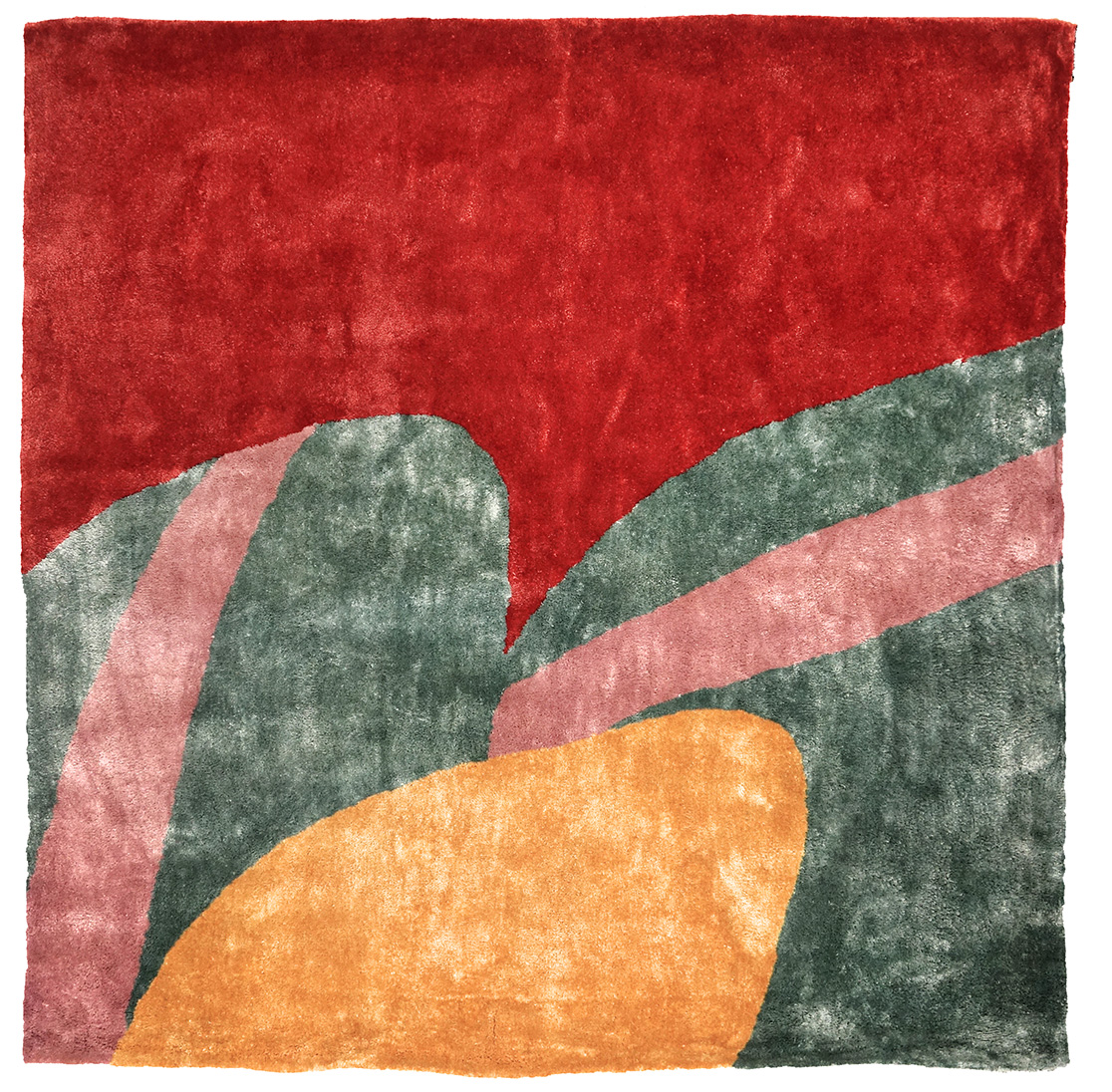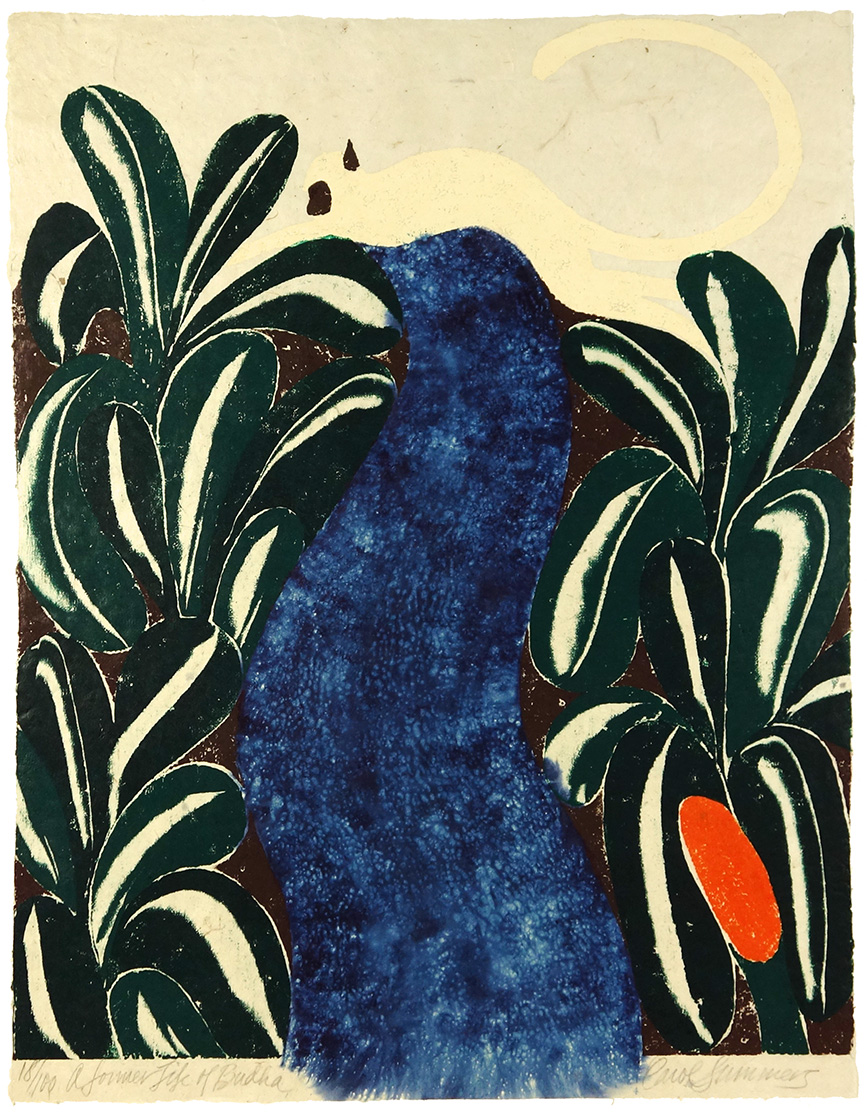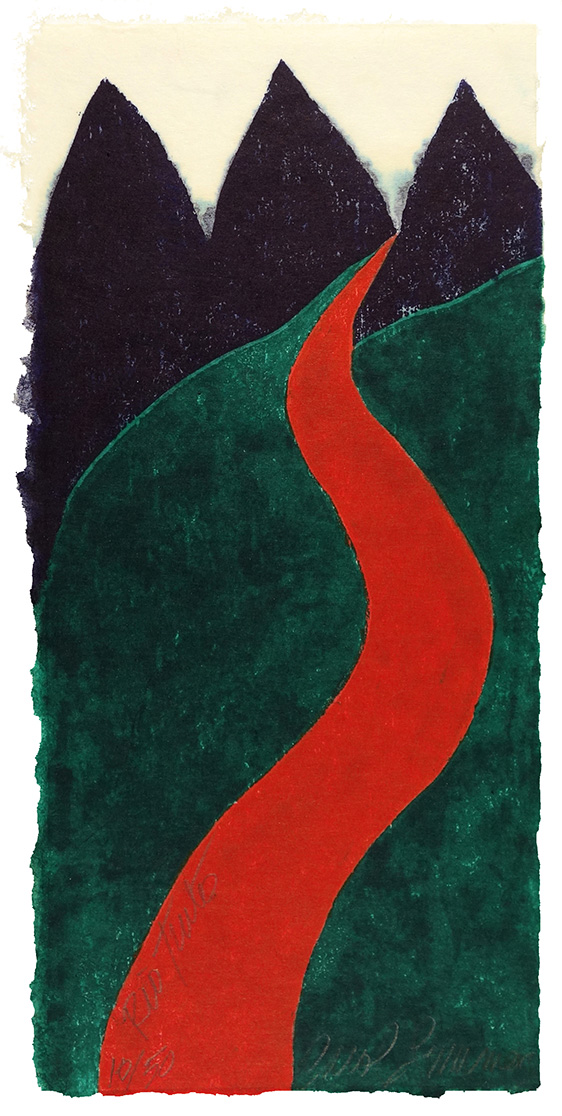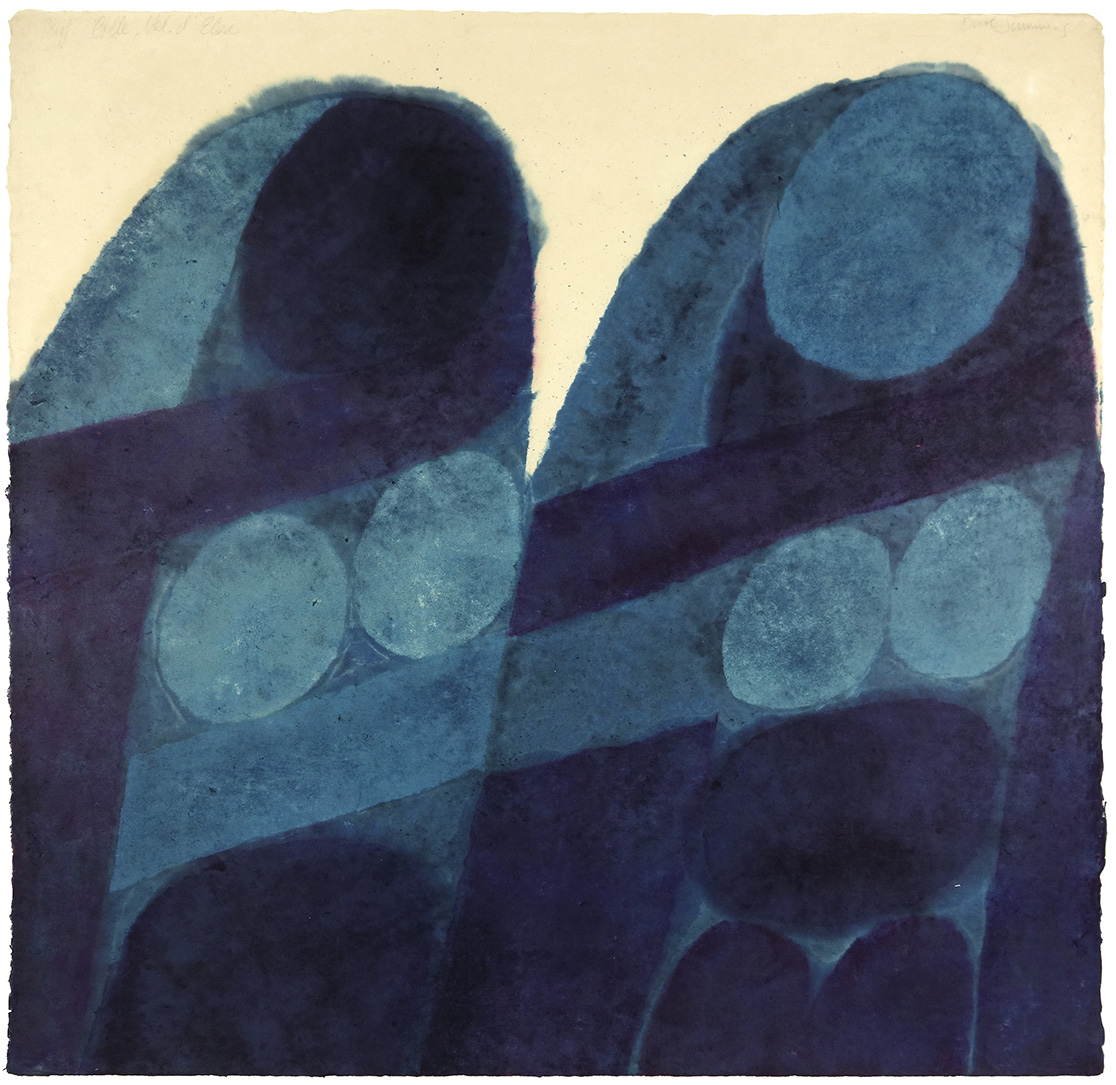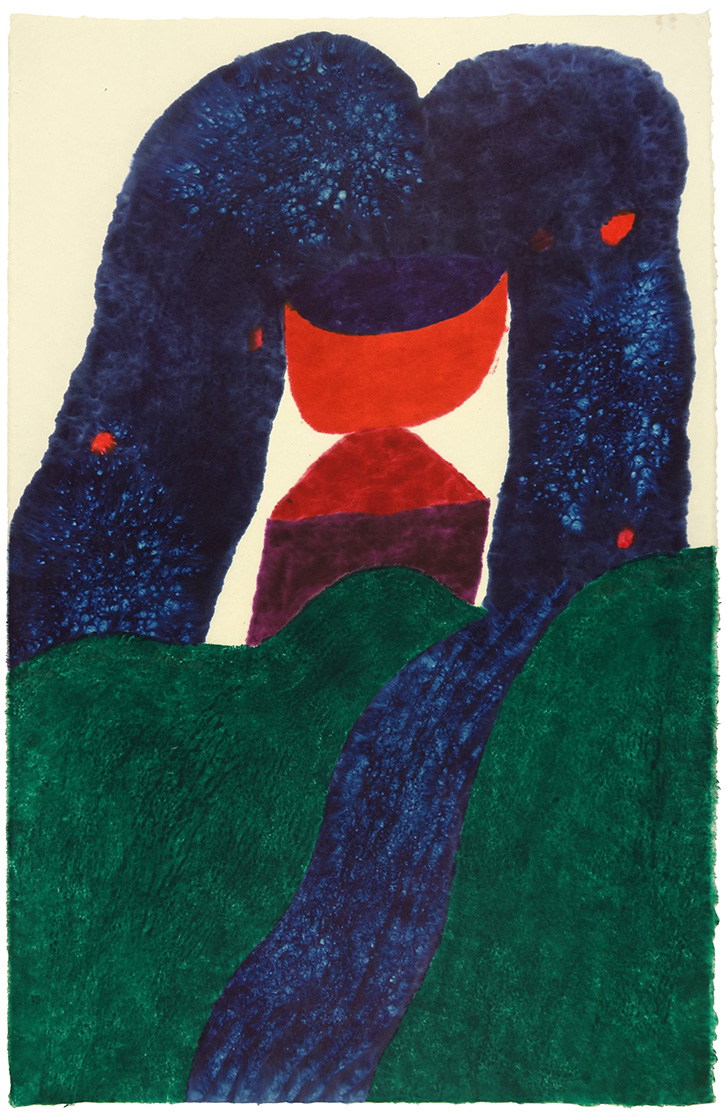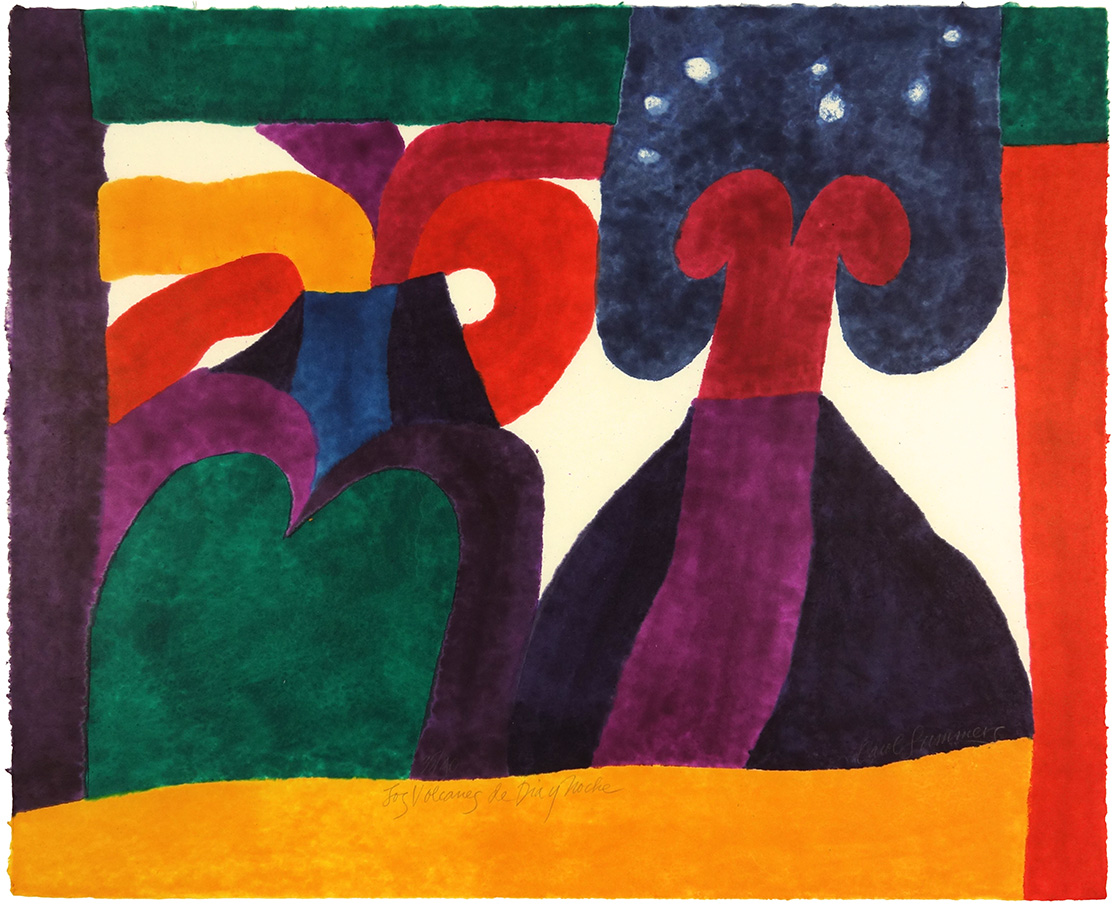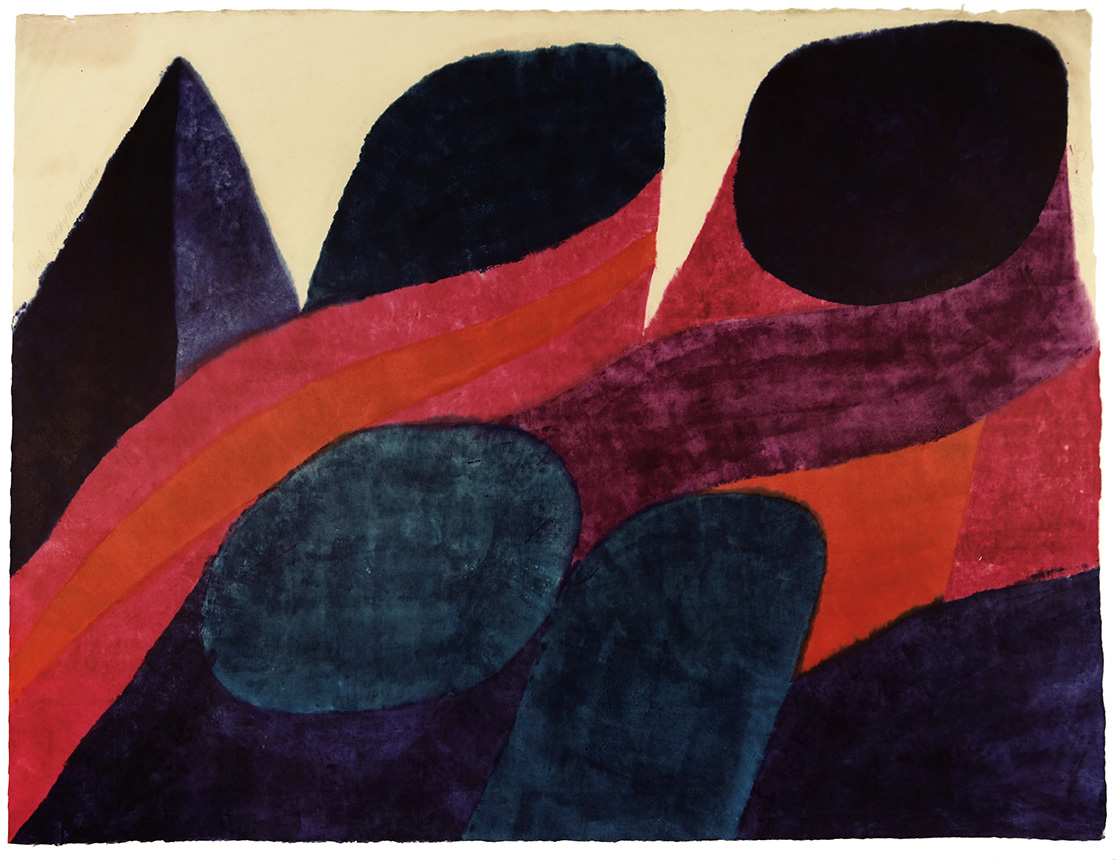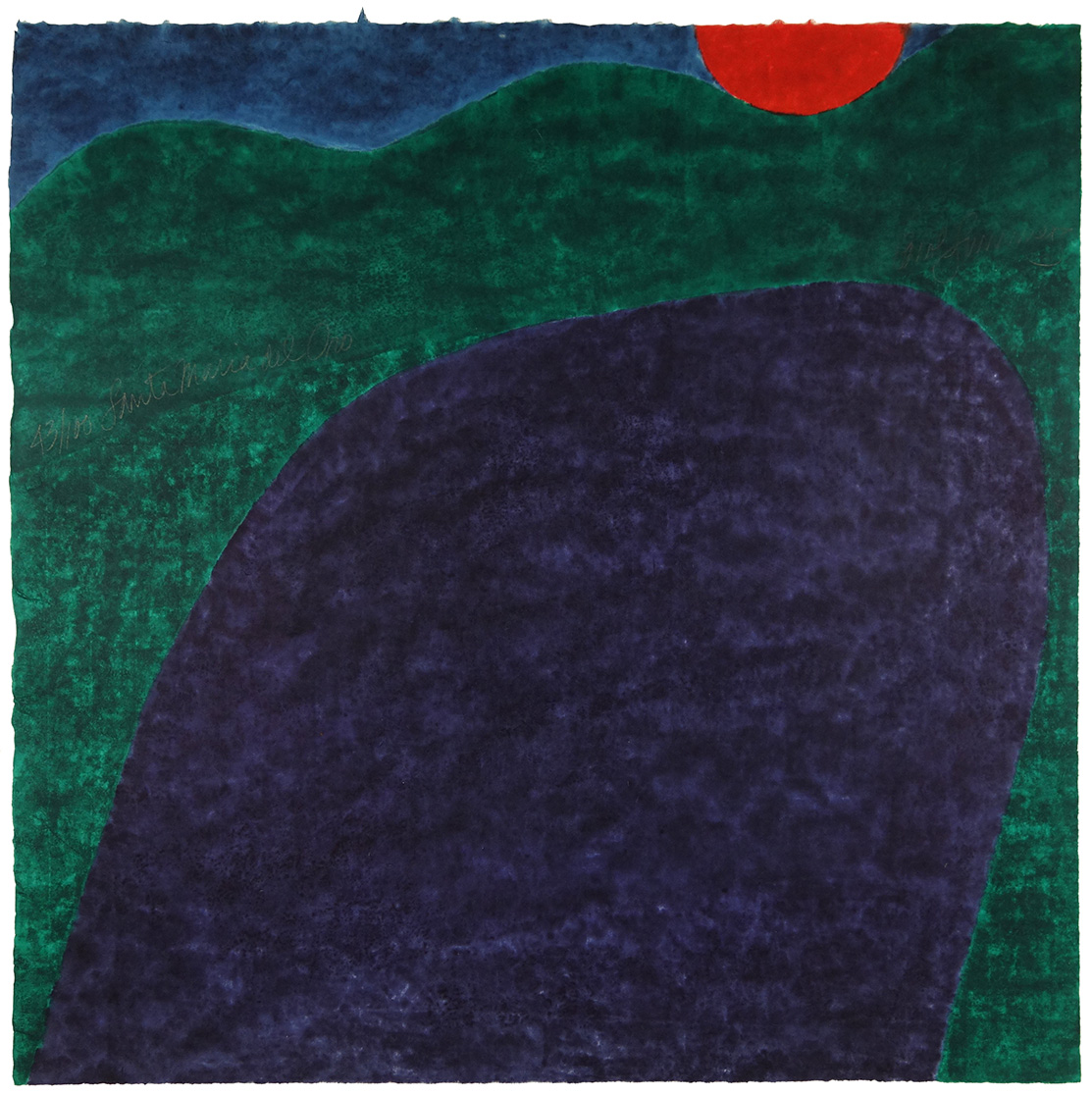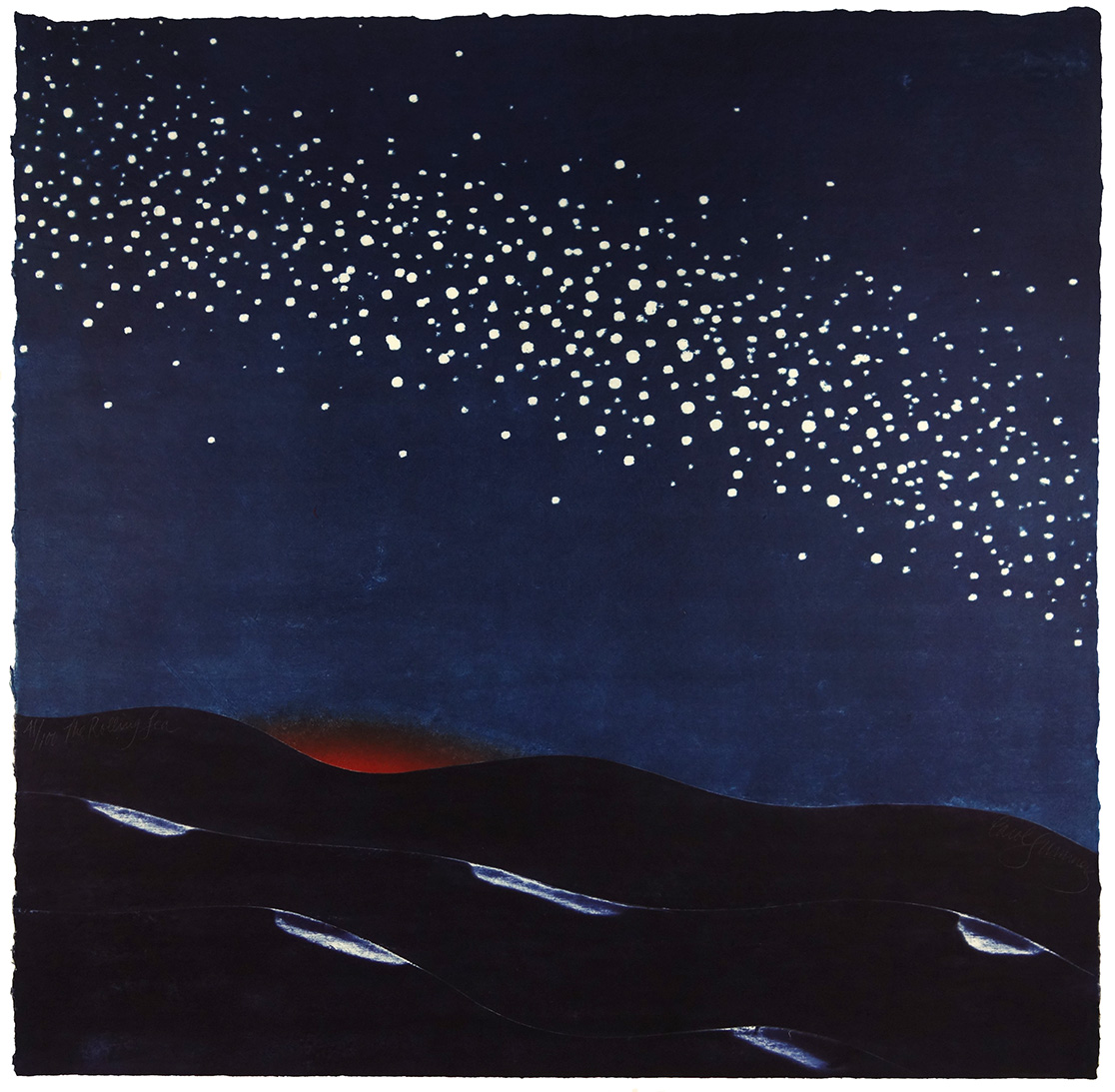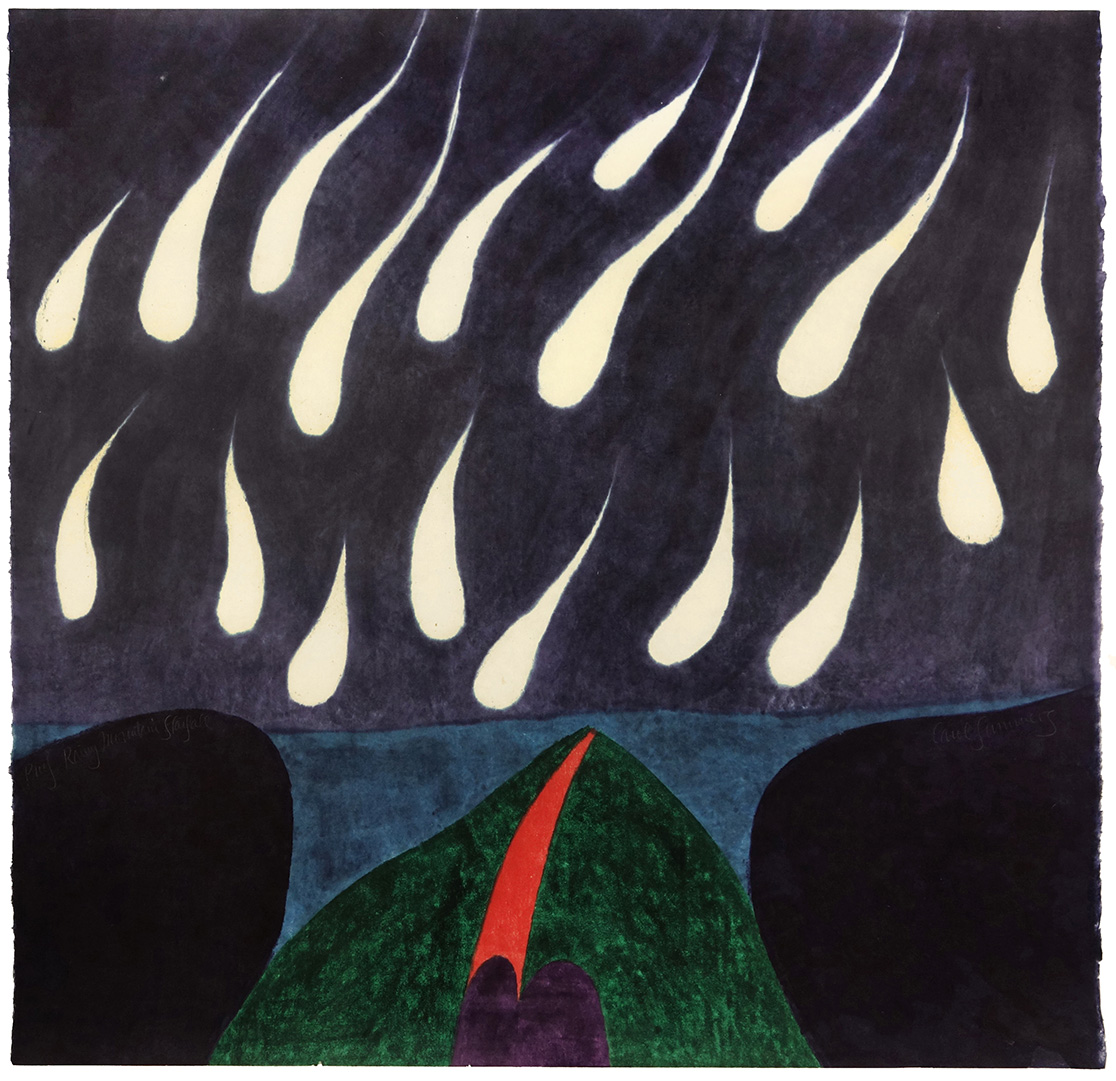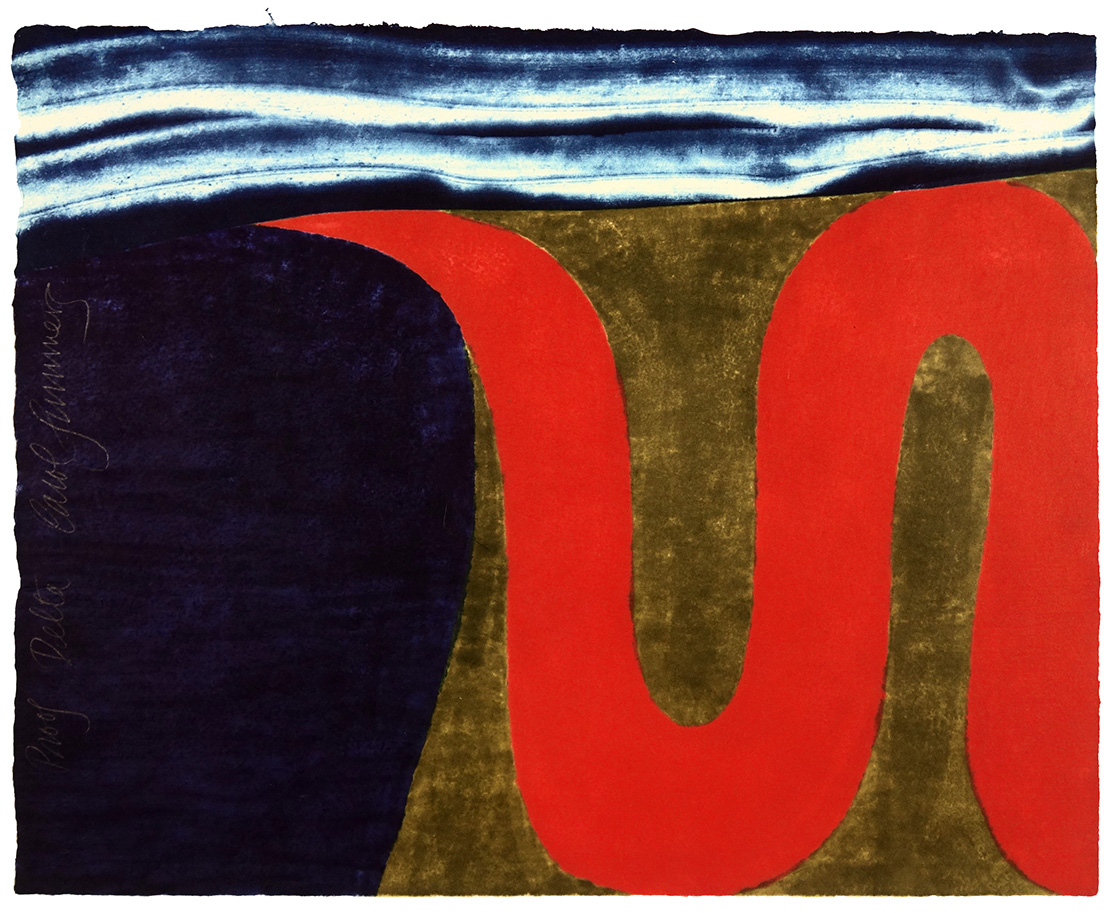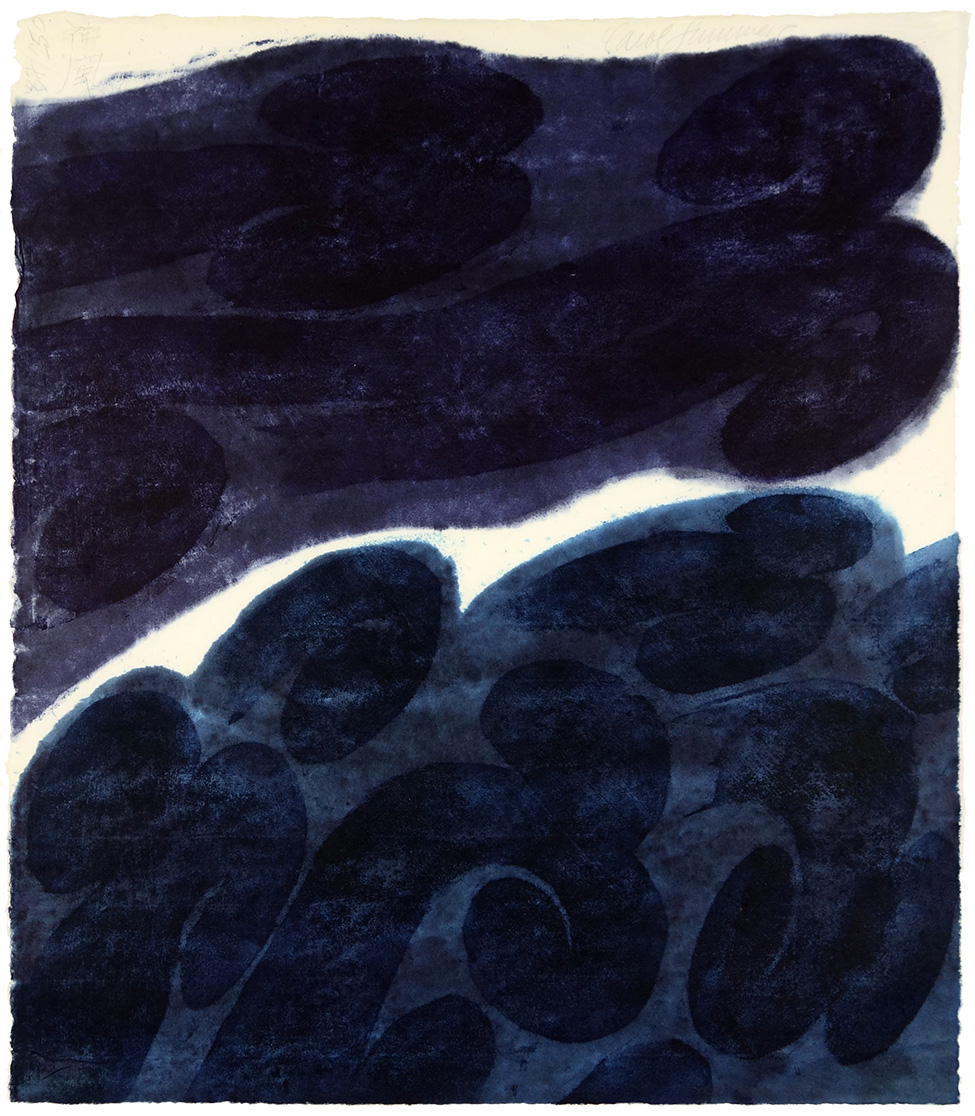 Koplin Del Rio Gallery is delighted to present "A rhythm, a glow, a softening of surface: Carol Summers" a presentation of richly vibrant woodcuts by late artist Carol Summers, in collaboration with renowned print experts, Davidson Galleries. Known for significantly expanding the traditional woodcut medium, Summers' work, while technically complex, places emphasis on primary compositional elements - shape and color, allowing them to speak potently in a such way that offers a glowing & encompassing softness, a distinct visual narrative, and a quality of presence which is both life affirming and celebratory. Given the elements of brightness and energy inherent in Summers' work, we timed the opening of this exhibition with the onset of the misty, dark winter in the Northwest, and hope to offer this presentation as a kind of visual and spiritual salve in advance of the winter months.

"Summers' process was spontaneous, imaginative, and intuitive. He viewed himself as a vessel for some unknown energy that wished to express itself through his art, crediting many of his creative decisions to this mysterious force rather than taking credit himself. The element of human exploration and his own experience in creating the print endures over time and is part of its universal appeal. We naturally recognize that this work was touched by the mind, emotion, and experience of a human spirit." - Sam Davidson, Davidson Galleries

The "Carol Summers Technique"
Carol Summers developed an innovative technique which involved placing paper on top of an inked block, and then transferring the ink by applying pressure with a baren and feeling for the edge of the carved block. Summers worked on the verso (back) side of the sheet and frequently printed colors on both sides of the sheet. For areas involving close registration he often inked the blocks separately and then assembled the blocks to print them together. This allowed Summers to provide sections of close control amidst larger fields of color. He used this technique most often with his rainbows. Perhaps the greatest departure from traditional woodcut printing was his practice of spraying the printed surface with solvent. This effectively turned the inks into dyes, encouraging the pigment to bleed into the surface and create a watercolor appearance in the porous paper.

BIO | CAROL SUMMERS
Carol Summers (American, 1925-2016) is renowned for his vivid colors and the revolutionary woodblock techniques he introduced in the 1960s. Summers was born in Kingston, NY and raised in Woodstock, NY. HIs parents, both artists, influenced Summers. He was introduced to woodblock printmaking by his father, who taught the process during the summers at Arizona State Teachers College and worked as a medical illustrator, and his mother, a watercolorist who also influenced his love of paper making, and textiles. After serving in World War II as a navigator bombardier he trained in classical fine and studio arts at Bard College (1948-1951) under the G.I. Bill. In 1955, Summers received a grant to study for a year in Italy from the Italian government, where he opted to remain for several more years. Throughout his career, Summers taught at Hunter College, the Brooklyn Museum School, Pratt Graphics Center, and Columbia University, among others. He produced his first woodcut prints in the early 1950s. By the 1960s he was creating abstract, highly colored images that often reflect the spirit of the landscapes he experienced in his travels to Europe, East Asia, and across the United States. In the course of printing he frequently used solvents to transform the pigments into dyes which then tend to penetrate the paper and result in a watercolor effect. This allows for rich colors and soft blurred edges. His work is known for its big, bold, beautiful forms and joyous colors.

Summers' work is included in distinguished collections, including: The Art Institute of Chicago; MoMA, New York; San Francisco Museum of Modern Art; The National Gallery of Art in Washington, D.C.; and Victoria and Albert Museum, London; Tate Modern, London; among others. At the turn of the millenium two important and major retrospective exhibitions of Carol Summers' work were held, one in New York and the other in California at which time the "Carol Summers Woodcuts: 50 Year Retrospective" catalogue was published. Summers moved to California in the 1970s, where he lived until his death in Santa Cruz on October 27, 2016.

*Special thanks to the Davidson Galleries team for their assistance and support of the exhibition.