SEAN HOWE | INFINITY ROMP
Exhibition: April 30 - June 4, 2022
Reception: Saturday, April 30, 2 - 4 PM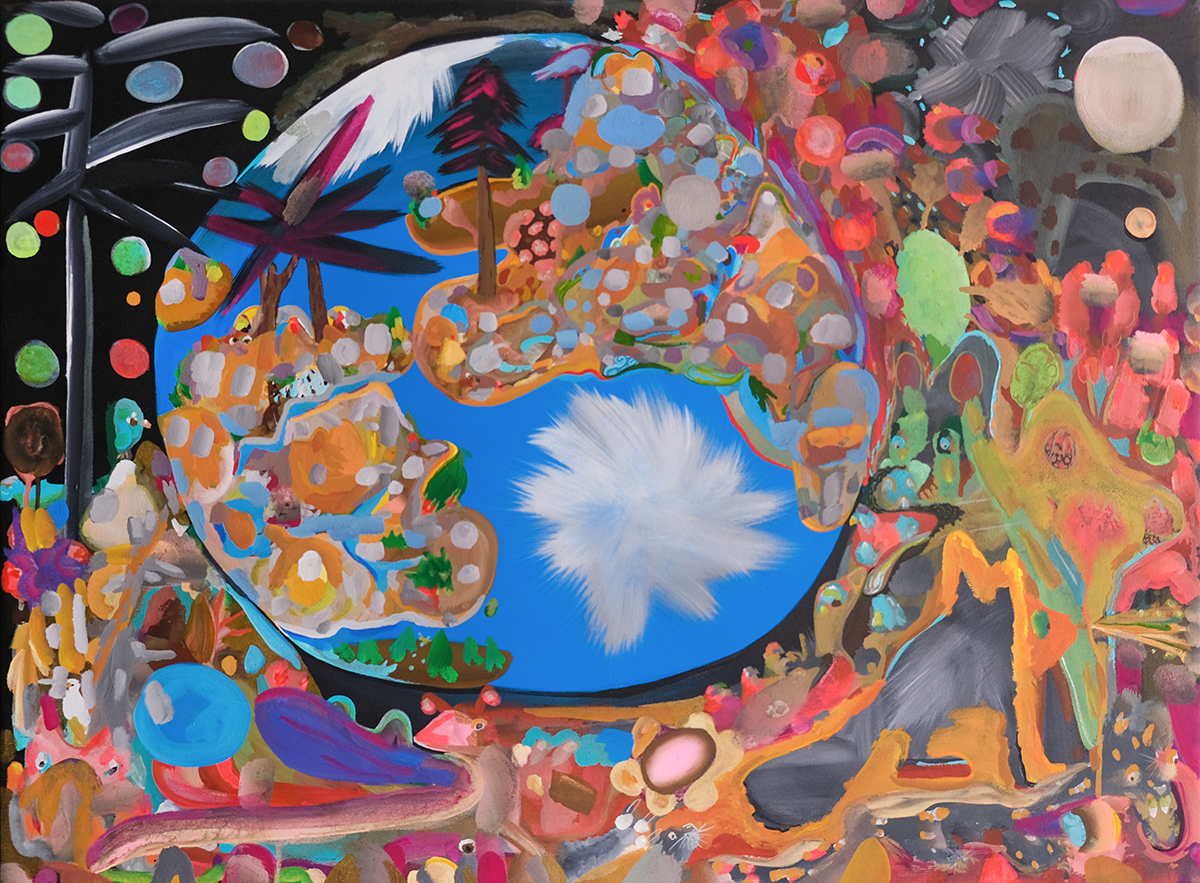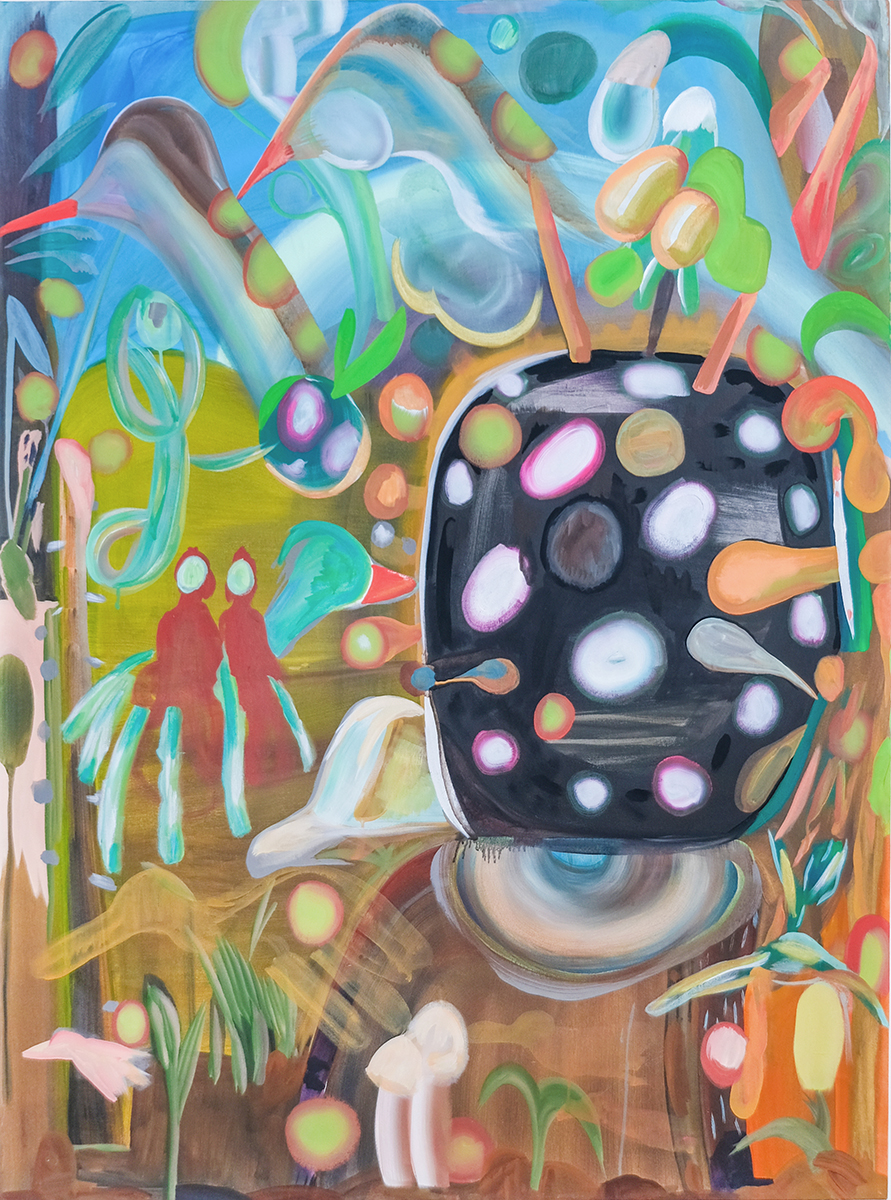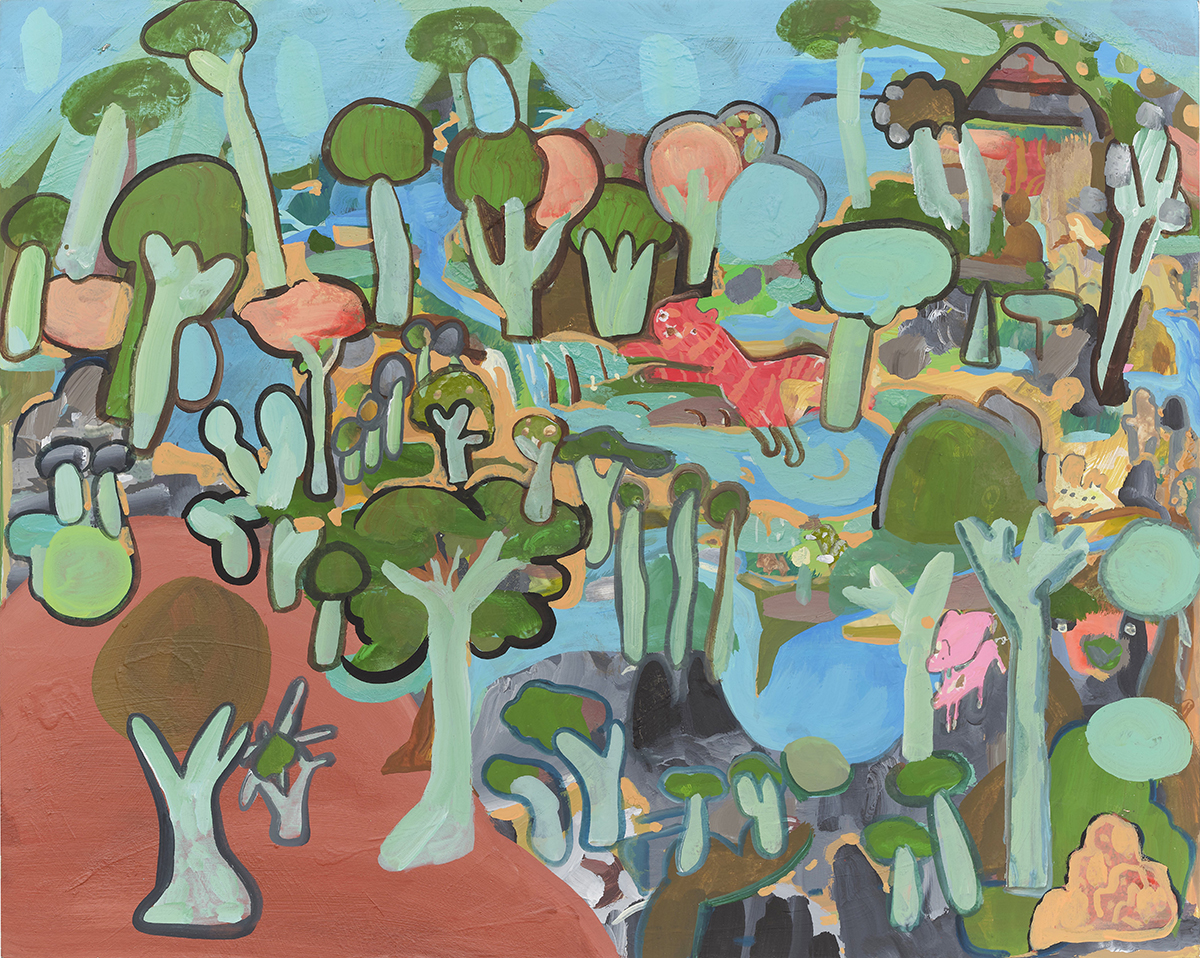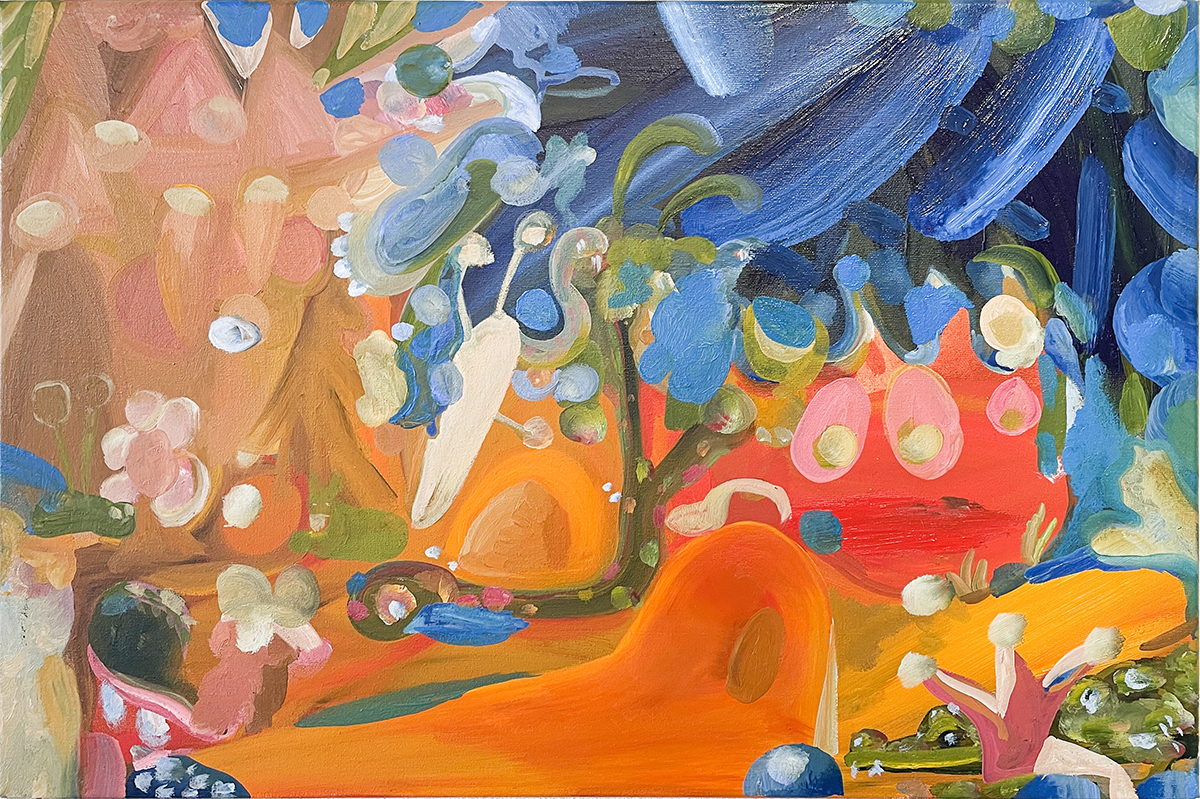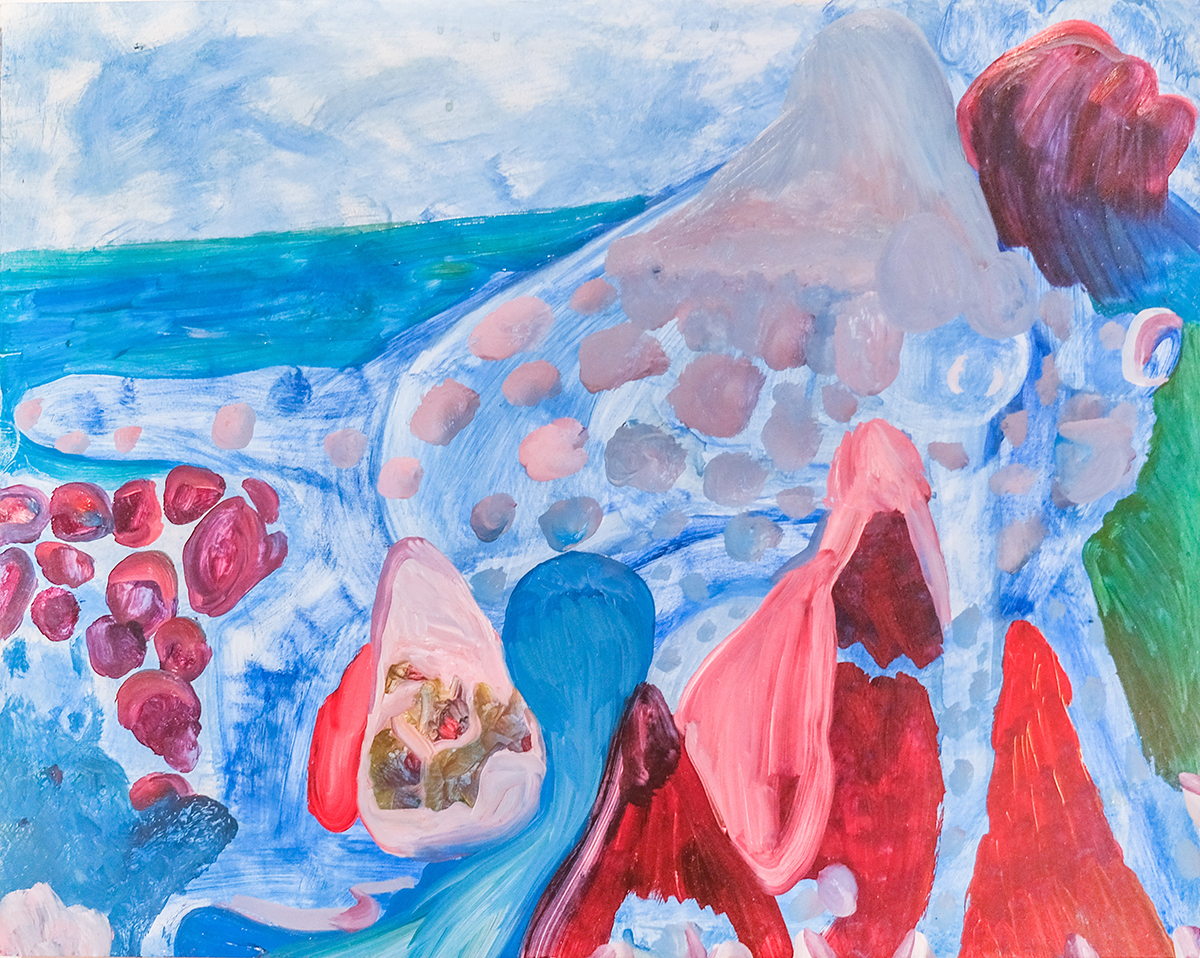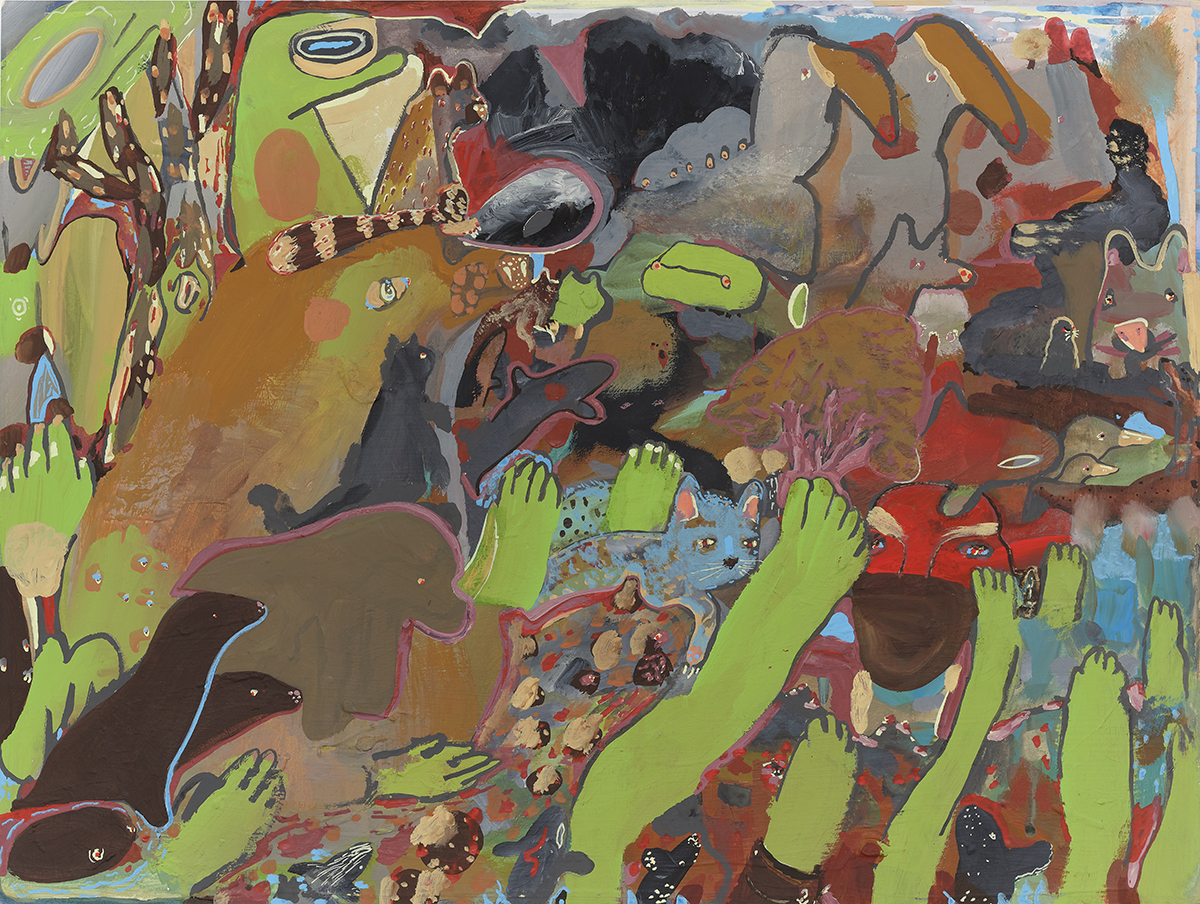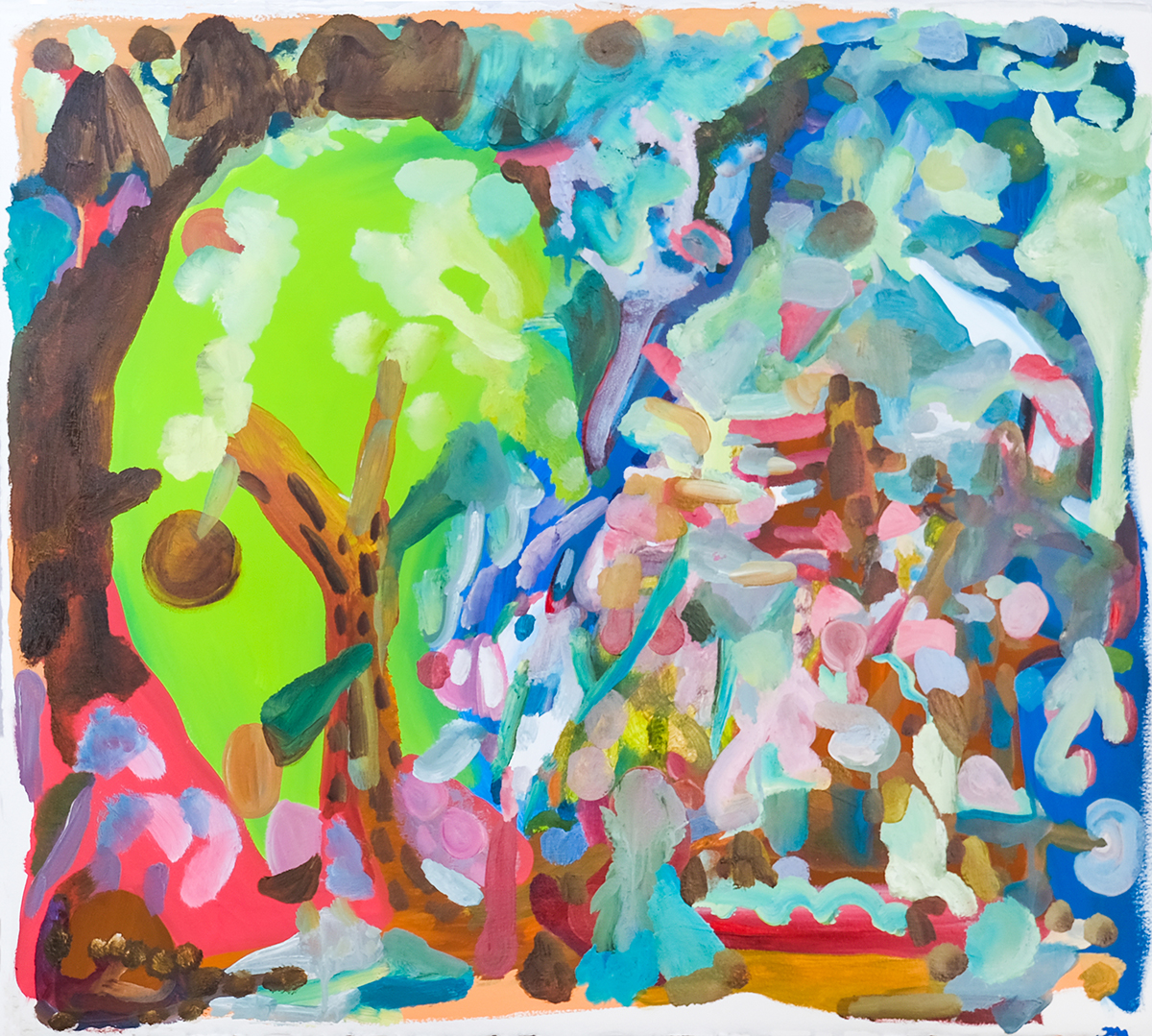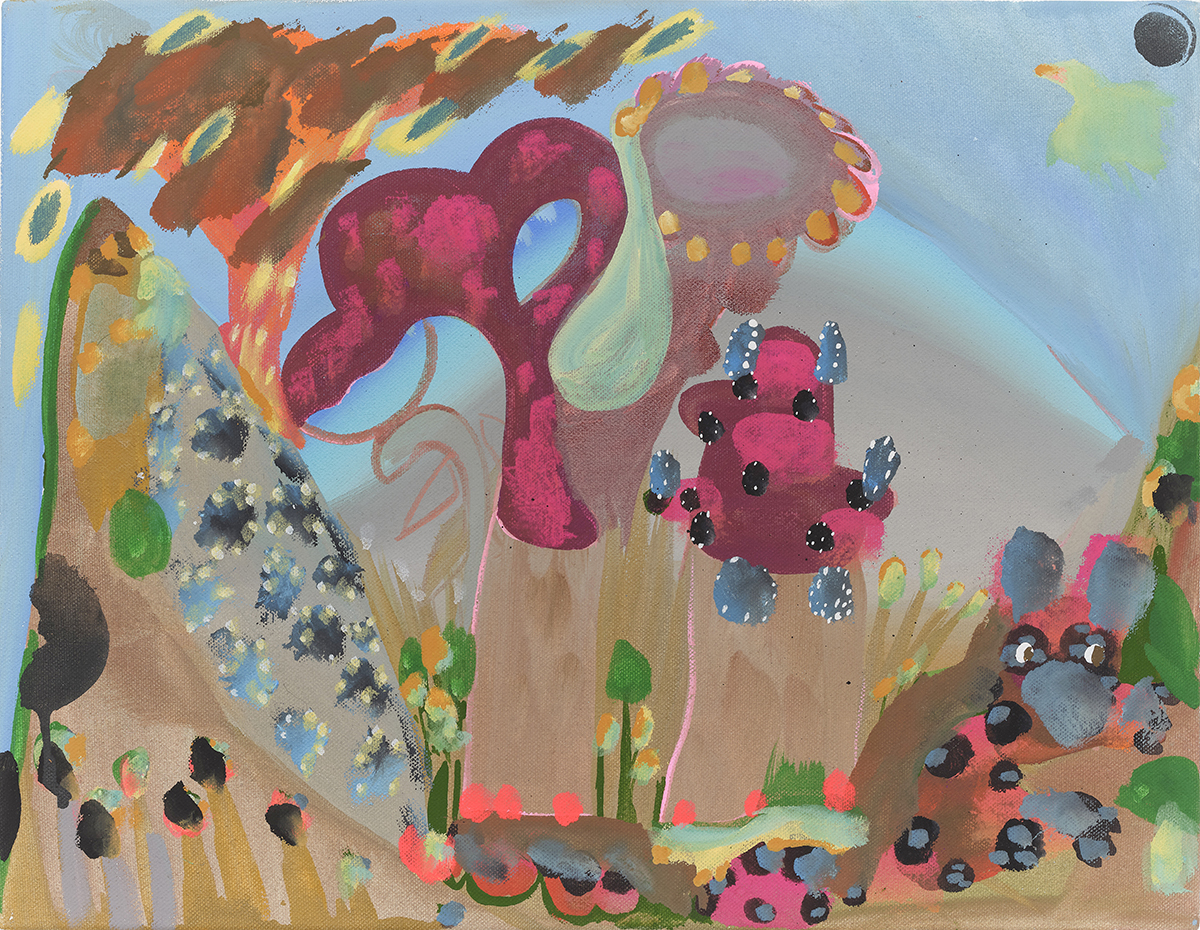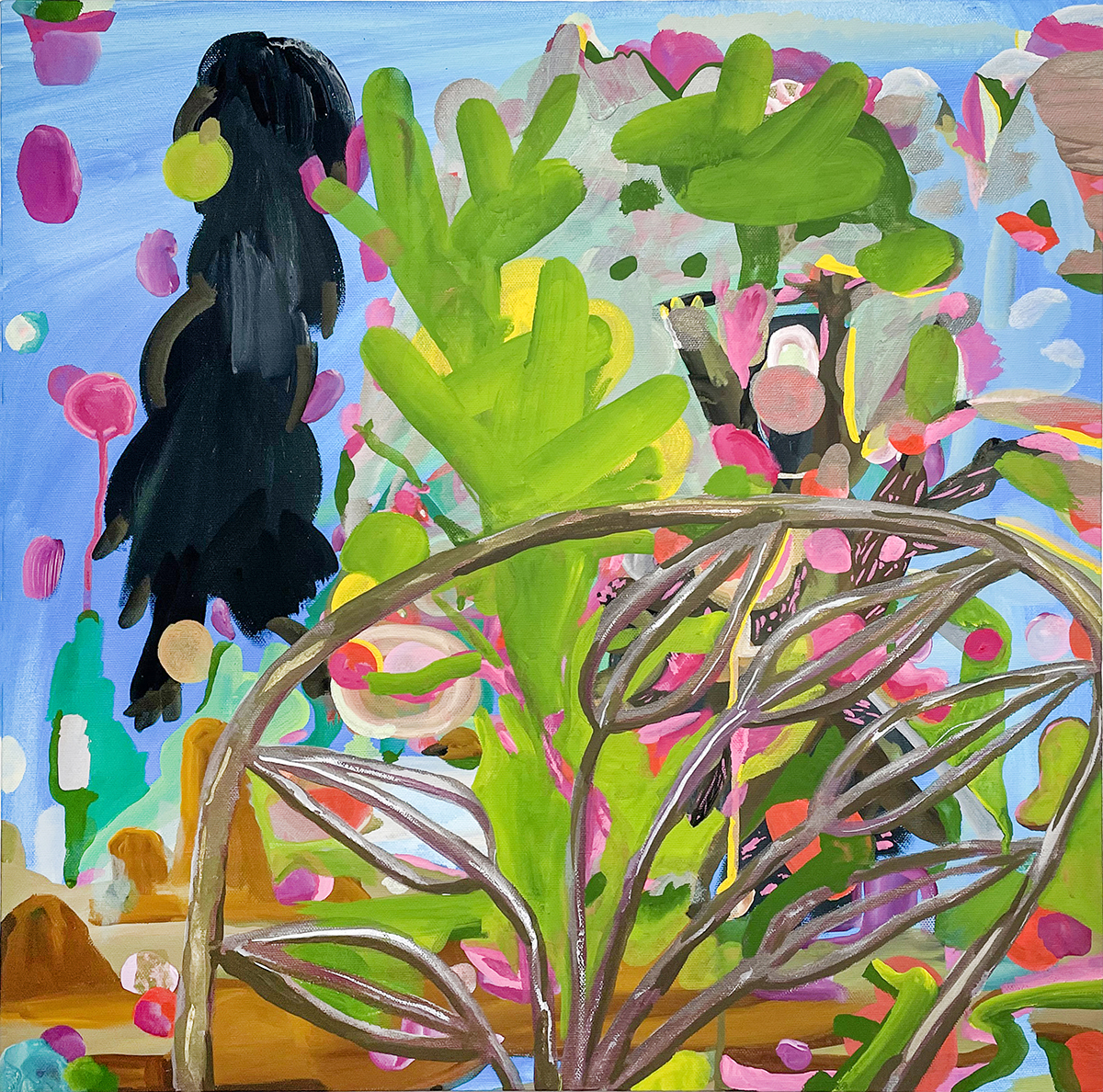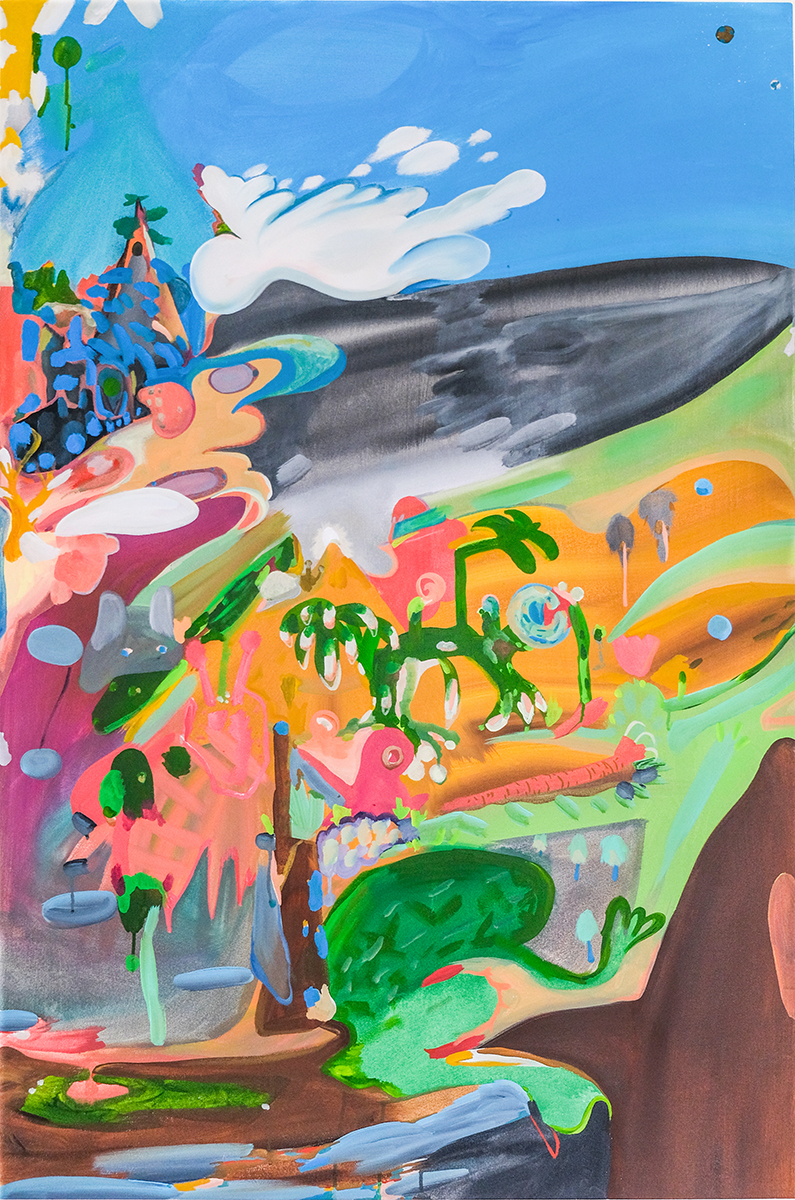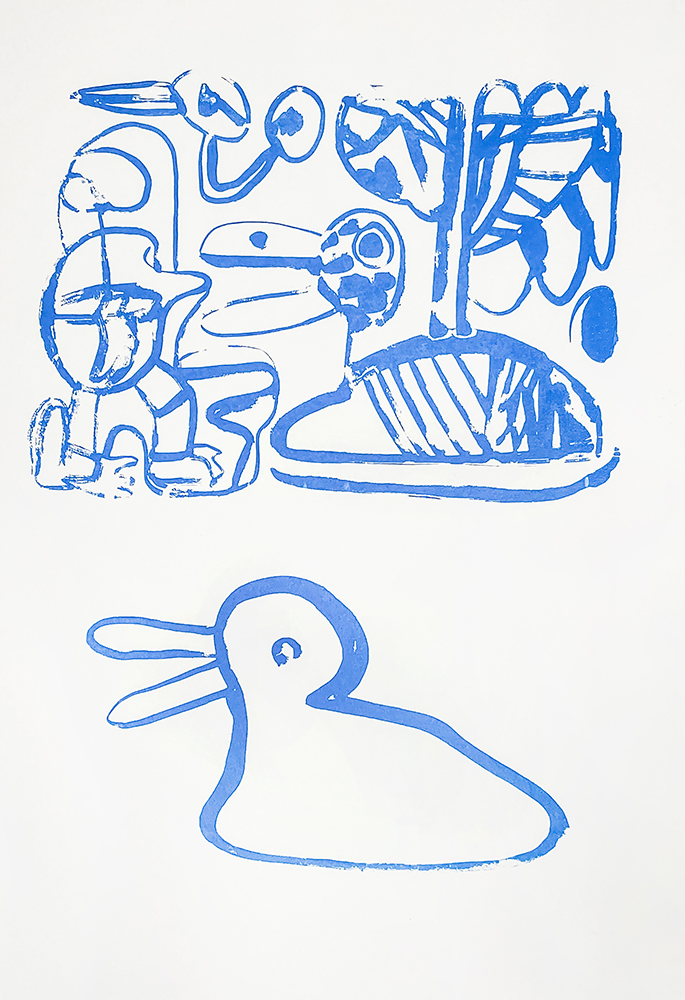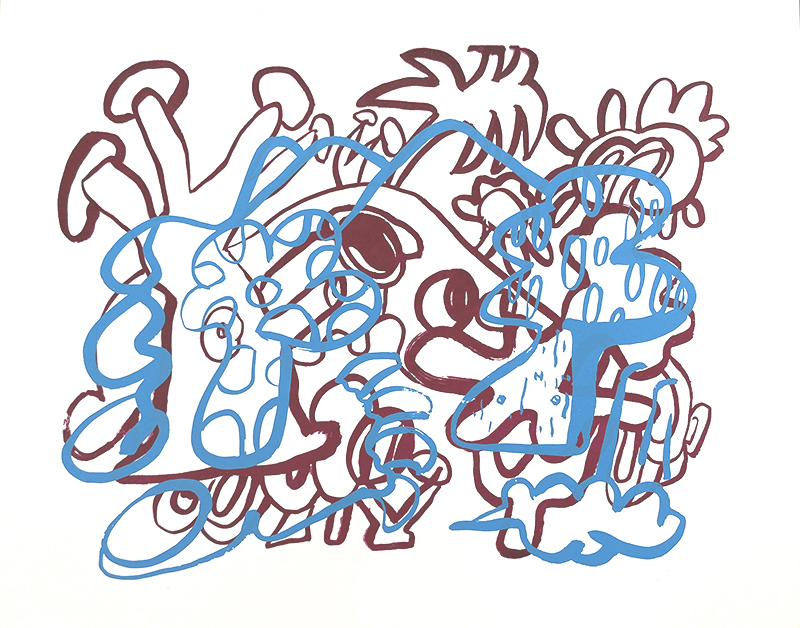 Koplin Del Rio is pleased to present "Infinity Romp", a collection of paintings by Oakland-based artist and Washington State native Sean Howe. This is the artist's second solo exhibition with the gallery. The energetic and colorful works in this latest series contemplate inner spaces and mythical environments – vulnerable, distinct, cavernous, and fabulous – offering chance encounters with eclectic critters that mutate and meld, hide and emerge within their compositional environments. Probing into the imagined margins, Howe hopes to expose a central order between subject matter and background, unveiling relationships to describe the internal circuitry of the whole. The compositions are rich in color and are panoramas of both tumult and reprieve simultaneously.

"Painting, for me, is a way to spout the visual and experiential images enmeshed inside my body and mind. It's also a way to process uncertainty. I am curious about how color can carry emotion and how spaces between figurative and abstract shapes might intensify one's desire for coherence. Succumbing to the visual tussle between confusion and recognition might ease our hyperfocus and let us enjoy a steady flow and sounds of the endless gargling universal stream.

In "Infinity Romp", I hope to surround, confound and illuminate a potential world that, if unable to travel physically, one might be able to visually, imaginatively, spiritually, or otherwise. These paintings made over the last 2 1/2 years helped me make sense of a time categorized predominately by global disarray. I'm grateful that art-making allows me to breathe characters into being and assemble visual harmony into compositions that speak to both the chaos and beauty of this world. Perhaps what these paintings and these last few years have offered me is a realization you don't need to physically travel to go deep. That listening reveals secrets, murmured quietly and through unexpected means. "Infinity Romp", therefore, is a collection of hopeful and curious moments in time, expressed through paint. That and a desire to see worlds abundant, teaming with friends of many forms and creeds."

Drawing on traditions of mapmaking, world-building, and automatic drawing & painting, Howe's work focuses heavily on the bonds between the human and natural worlds, teeming with energy, color, and life. Seeking a balance between abstraction and figuration, and shifting between the micro and macro, the works aim to flesh out what may be difficult to perceive with the naked eye. Characters within these constructed planes, once identified, act as guides through humorous and often autobiographical landscapes. Howe's paintings presented on panel and paper, layered with ecological concerns, personal experience, and intuition, generate dynamic worlds at once beautiful, alive, and perplexing.